SOCIAL PROGRAM

1. Welcoming Reception
A welcoming reception will be held in the evening on Thursday 12th, September 2019 in the Hotel Takubokutei.

2. Social Tour for the Old Town on the hill
A social tour for the Old Town on the hill will be held on Friday 13th, September 2019. We will leave by bus at the Hotel Takubokutei for the Perry square① on the hill, from where we walk through, ②Motomachi Park, ③Cathoricv Motomachi Church, ④Hakodate Orthodox Church, ⑤Hakodate St. John Church to ⑥ Higashi Honganji Temple in the old town. You will enjoy the nice view of the Hakodate Bay over the slope on the hill while you are walking.
At Higashi-honganji, we will take a bus to the Restaurant "Legato" located at the submit of Mt. Hakodate, where the banquet will be held.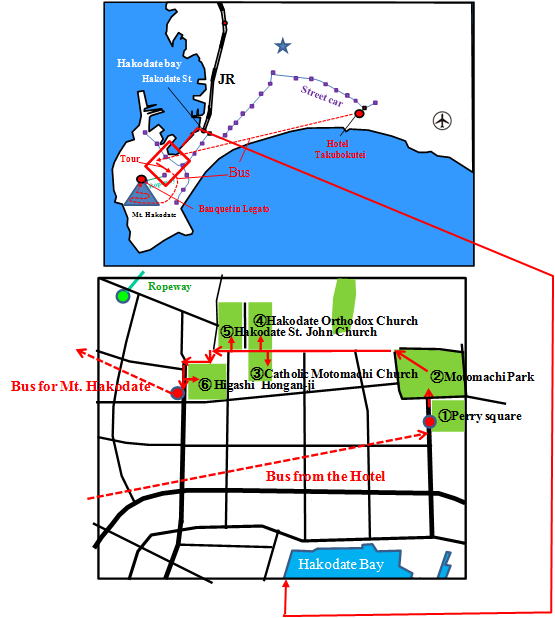 3. Banquet
Banquet will be held in the evening on Friday 13th, September 2015 in the Restaurant at the submit of the Mt. Hakodate. We will enjoy the banquet with the famous fantastic night view from the restaurant.
 

4. Social Tour for the Goryoukaku (Pentagon Fortress) Garden
A social tour for the the Goryoukaku will be held in the afternoon on the third day, Saturday 14th, September 2019. Bus take you from the Hotel Takubokkutei to the Goryokaku. During the tour, your baggages can be kept in the trank of the bus.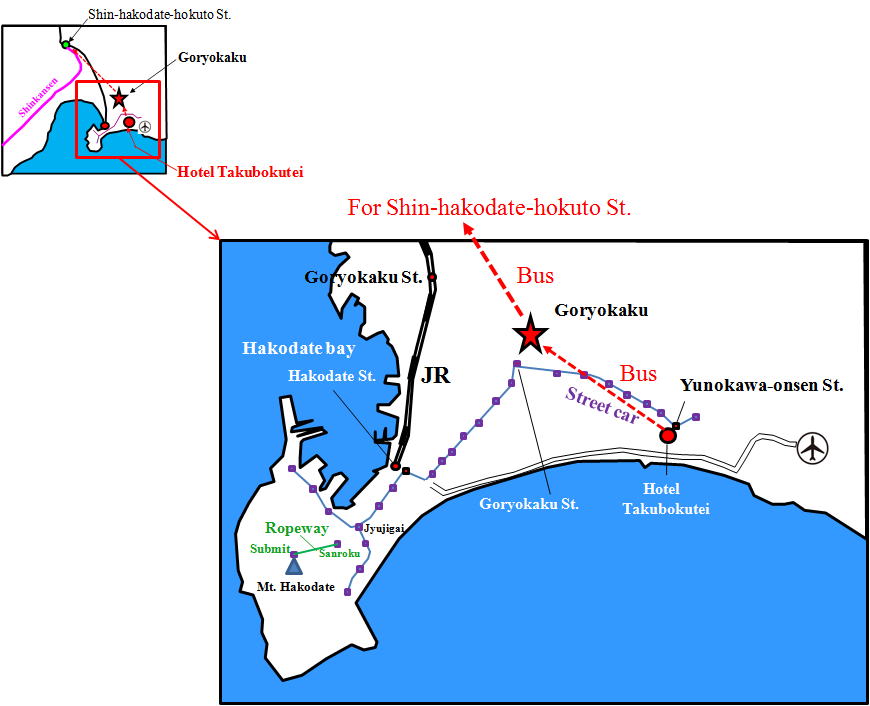 5. For ITC-Sendai
After the Goryokaku tour, the bus take you to the JR Shin-hakodate-hokuto Sation in Shinkansen line, from where you can go to the ITC-Sendai. It takes 2 hours 40 min or 2 hours 55 min depending on the train (510.7 km).
IMPORTANT DATES
Commencement of Abstract Submission
January 1, 2019
Deadline of Abstract Submission



February 28, 2019


 March 31, 2019
Notification of Abstract Acceptance
April 15, 2019
Comencement of Advance Registration
April 15, 2019
Commencement of Hotel Reservation
April 15, 2019
Deadline of Advance Registration
June 30, 2019
Deadline of Registration
August 30, 2019
Forum - Tribochemistry
September 12 - 14, 2019
, JAST. All rights reserved.